Bishopsgate Crime Data Headlines from November 2021:
Bike Theft – For this period, 26 pedal cycle theft offences occurred. This is considerably lower than last month's 34 and is down by 24%; April reported the highest month for this year so far compared to the previous period. It is worth noting this is significantly low to this time last year down by 35%. We believe that this is in part due to a number of significant arrest as well as increased police visibility due to Op Illuminate.
Shoplifting – Reports have decreased, with 53 reports in November compared to 63 in October. June recorded the highest month for incidents at 72. The sudden decrease is possibly connected to the increased of Police presence in The City of London, both foot patrol and mobile. Dedicated Ward Officers and the Sector Tasking Team have been organising a number of Hubs across the city, continuing regular contact with store managers and security.
Burglary – There has been an increase in the number of burglaries reported in November, with 23 reports compared to 16 in October. There has been 5 residential compared to 4 last month. 18 Business burglaries compared to 12 last month. Despite this increase, levels are still very much below levels seen this month in previous years and we continue to roll our property marking schemes to help prevent burglaries.
On the 3rd of November PC Steve Brooks and the PCSO's held a carried out 'Bike Register' marking and a crime prevention hub on Bishopsgate near to the NatWest.
On the 23rd of November PC Steve Brooks, PC Phil Shuttleworth and the P&P hub were at Liverpool Street Station alongside the PCSO hosting an engagement hub crime prevention advice and carried out 'Bike Register' marking within a large City business premises in the afternoon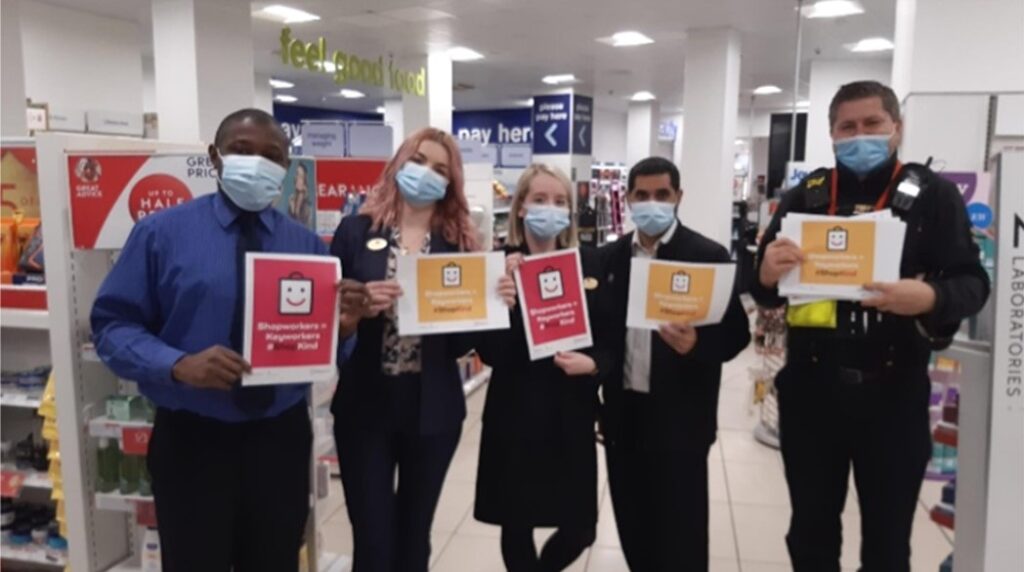 Op Illuminate (Christmas Campaign)
This Christmas, the City of London Police have launched a dedicated policing operation running to keep people safe during the busy festive period and encouraging people to approach officers if they have any concerns or just want any advice. 'Operation Illuminate' aims to protect and reassure everyone who works and lives in the city that the city is a safe place to be, takes offenders off the streets, and offers help and support to any victims of crime. Teams made up of local uniformed officers, Roads and Transport Policing, Mounted Unit, Dog section, Proactive Crime Team, Support Group, Licensing Team and Special Constables will all take part in the operation to address our priority of tackling violence in the Night-time Economy, Violence Against Women and Girls (VAWG) and Acquisitive Crime.
Operational activity will include:
Increased visible patrols in busy areas, such as Bishopsgate, Liverpool Street and Cheapside, transport hubs and shopping areas. Deployment locations will be data driven, using dosage policing in our hot-spot areas.
Night Hubs will run in partnership with the City of London Corporation, St John's Ambulance and Victim Support in St Botolph's Church. There will be police officers present to provide reassurance and take crime reports, St John's Ambulance Medics to provide medical assistance and some hubs will have a specialist support worker from Victim Support.
Joint patrols with the Metropolitan Police Service and British Transport Police on the 'Safer Together' Campaign
Working with partners, local retail businesses, licensed premises and community to reduce violence by regularly engaging with them and advising staff of signs to look out for. Promoting the 'Ask for Angela' Campaign.
Tasking and joint patrols with the Park Guard service within the City and Night-time Economy.
Plain-clothed and uniform officers will be working in and around licensed premises to identify those who pose a risk to vulnerable people, taking action to reduce the opportunity for violent offences to take place.
Covert operations and high-visibility patrols.
Enforcement of dispersal zones targeting antisocial behaviour, will be considered.
Officers issuing personal safety and crime prevention advice to the public.