As is customary at this time of the year, there have been a number of acts of Remembrance this week in Bishopsgate and across the wider City, starting with the launch of the Royal British Legion's London Poppy Appeal at Liverpool Street Station on Thursday 4th November. The figurehead of the poppy appeal launch for many years was Dame Barbara Windsor and it was therefore fitting that her co-star in Eastenders, Ross Kemp, helped launch the campaign this year.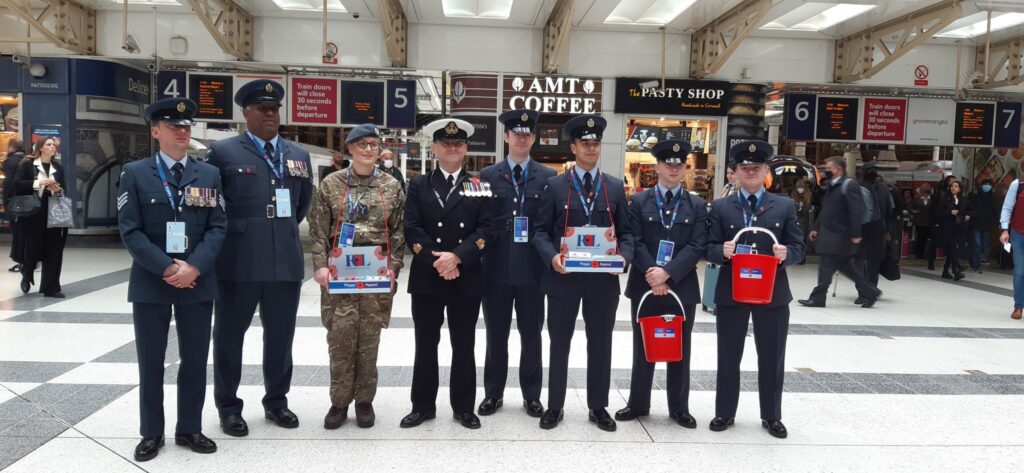 Many Bishopsgate business joined the appeal, including UBS who welcomed servicing personnel from the Army, Navy and Air Force to their Broadgate offices, whilst raising more than £13,000 for the British Legion. UK CEO, Bea Martin said, "It's an important opportunity to show support and gratitude for vital contributions our Armed Services – past and present – make to our country's safety and prosperity in peacetime and in war. We highly value our colleagues who have joined us through our Ex-Forces programme – their expertise and experiences enrich our culture and drive performance across the firm."
On Monday 8th November, the Dean of St. Paul's Cathedral conducted a Service in the Garden of Remembrance attended by the Band of the Grenadier Guards and a range of local schools, cadet forces and livery companies.
On Thursday 11th November, a short service of Remembrance was held in Liverpool Street Station at the War Memorial. Fr. David Armstrong lead the service which was also attended by members of Network Rail, Greater Anglia and Transport for London.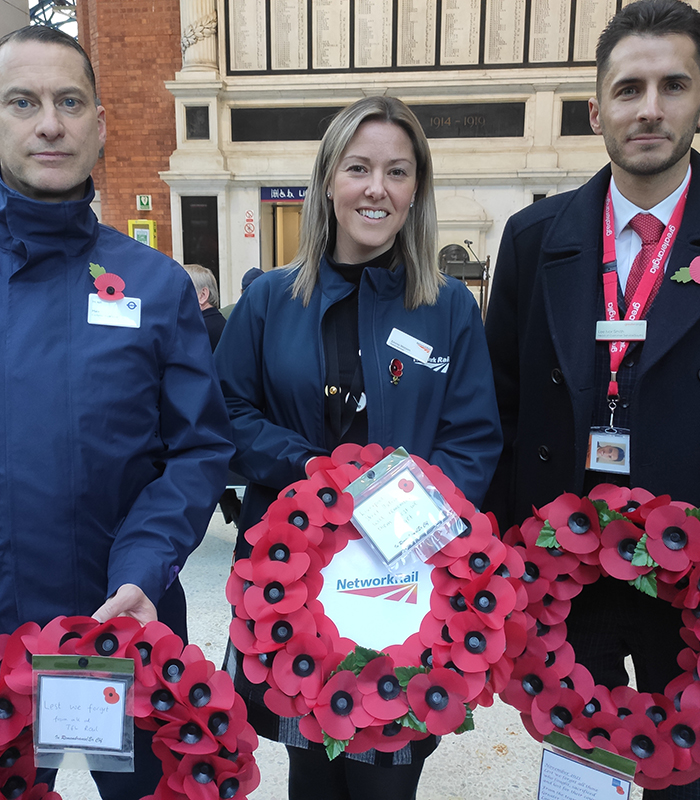 On Friday 12th November, the Lord Mayor also joined Lloyds of London CEO John Neal at a Remembrance Service where the international insurance market fell silent.
On Sunday 14th December, the City's various armed forces and elected representatives will join the Bishop of London in St. Paul's Cathedral for the Remembrance Sunday Services, followed by a wreath laying ceremony at the Royal Exchange.
At the going down of the sun, and in the morning, we will remember them.