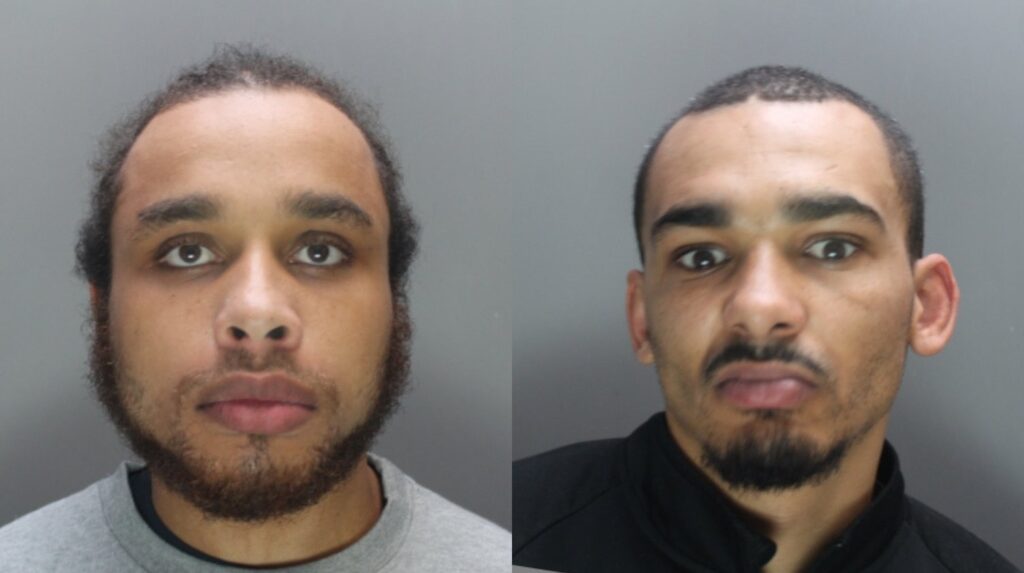 Two men have been sentenced to 17 years after three people were stabbed during an attempted phone snatch in the City of London.
At Inner London crown court, Judge Benedict Kelleher said:
"You acted with appalling violence. The incident caused widespread concern and national media coverage. It was a truly shocking example of mindless violence and utter lawlessness."
Tyrone Dean, 24, of Willow Walk, Tottenham, pleaded guilty to eight offences, including having an article with a blade or point, assault occasioning actual bodily harm, wounding with intent and theft. Dean has been jailed for 12 years with a further five on license.
Louis Parkinson, 26, of Catherall Road, Islington, pleaded guilty to five offences, including wounding with intent, assault occasioning actual bodily harm and having an article with a blade or point. Parkinson has also been given a 12-year prison sentence, and a further five on license.
On Thursday 6 October 2022, Dean, on a bike, approached Nicolas Badger on Bishopsgate, snatched a phone out of his hand and rode off, with Parkinson following behind on his bike.
The victim shouted out, which alerted some members of the public, who tried to stop the two men from getting away, with three people sustaining stab wounds as a result.
Detective Constable David Holmes, of the Major Crime Team at the City of London Police, said:
"Dean and Parkinson were on a rampage to steal as many phones as possible that morning, starting around the West End before ending up in the City of London. Neither hesitated to use extreme violence when challenged and are a clear risk to the public.
"The actions of the members of the public were heroic and enabled us to collect vital evidence at the scene to assist with this investigation.
"We want to stress that knives and weapons used in phone snatchings are very rare However, your safety is extremely important: should you be a victim of, or witness, a phone snatching, call 999 immediately."
Vladimros Konstanindis was stabbed twice in the chest and once in the back, Henry Charlton-Weedy was slashed in the face, requiring 50 stitches, and Alison Saunders was stabbed in the arm.
The City of London Police's initiative to tackle mobile phone theft has seen a dramatic reduction in the number of phones stolen in the Square Mile.
Last month, there were 36 phone snatches compared to 143 in July last year, a 75 percent reduction in this type of street theft. The summer months have traditionally seen an increase in the number of phone snatches and July 2022 saw the most of any month recorded last year.
Police activity includes:
* Spraying criminals and their mopeds with a DNA spray in a bid to link them to crimes if they race away;
* Increased arrests by pursuing suspects, bring them to justice and returning phones to their owners.
* Raiding shop owners suspected of buying stolen handsets; and
* A new cycle team has been set up to help tackle phone snatchers, as well as other offences.

Chief Superintendent Rob Atkin MBE, at the City of London Police, said:
"If you come to the City with the intention of stealing mobile phones you will receive a robust response as we work hard to bring you to justice. We will relentlessly target those who offend in the City and those who dispose of stolen phones.
"We're making the City safer for those who are out and about in the Square Mile and that's why we've dedicated more resources to preventing phone snatching. One of the key elements of our success has been our cycle team, a highly visible deterrent who have disrupted countless potential phone snatchings before they could happen."