On Thursday 15th December, an election was held to appoint a new Alderman to replace the Baroness Scotland, who was stepping down after 5 years of service to focus on her role as Secretary General of the Commonwealth.
It had been a difficult election, given the postal strikes, many business voters working from home, planned rail and tube strikes and a period of national mourning, following the demise of Her Late Majesty, Queen Elizabeth II.
A Wardmote was held at midday on Wednesday 14th December at Coopers' Hall, to which all voters were invited to attend and ask any questions they may have of the candidates. This was presided over by the Lord Mayor of the City of London, Alderman Vincent Keavney.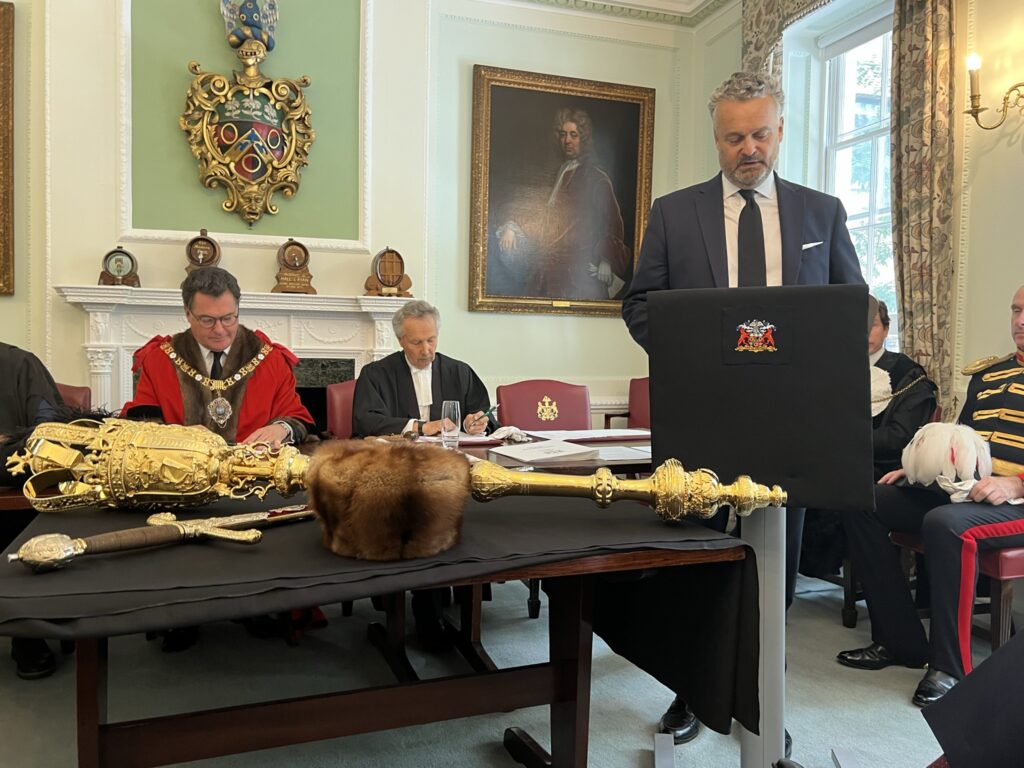 In an incredibly close result, Kawsar Zaman just pipped Henry Knapman to the post, with a majority of 10 votes. The full facts and figures are below, but both candidates were congratulated for the way in which they had conducted their campaigns in extraordinary circumstances, and I look forward to working alongside Alderman-elect Zaman in the months and years ahead to ensure the needs of Bishopsgate residents and workers are adequately represented.
| Name | Party | Votes |
| --- | --- | --- |
| Knapman, Henry Paul | Independent | 108 |
| Zaman, Kawsar | Independent | 118 (E) |
Number of ballot papers rejected
Want of an official mark: 0
Voting for more candidates that the voter was entitled to: 0
Writing or mark by which the voter could be identified: 0
Being unmarked or wholly void for uncertainty: 2
Rejected in part: 0
Spoilt votes: 2
Ballot papers*: 228 (*counted and verified)
Turnout: 28%